Full Cream™: Revolutionising Milk Monitoring
Levno for Milk | Full Cream™ is the ultimate safeguard for your milking system. You can relax knowing that Levno's expert staff, who have extensive agricultural and farming knowledge, oversee your milk every hour of every day. That way, you can focus on what you do best – farming!
Gone are the days when you had to be next to your cow shed to check on the state of your milk. With Full Cream, you can maintain complete quality control, no matter where you are or what you're doing. And the best part? You no longer need to worry about costly human or mechanical mistakes that could ruin your milk and affect your returns.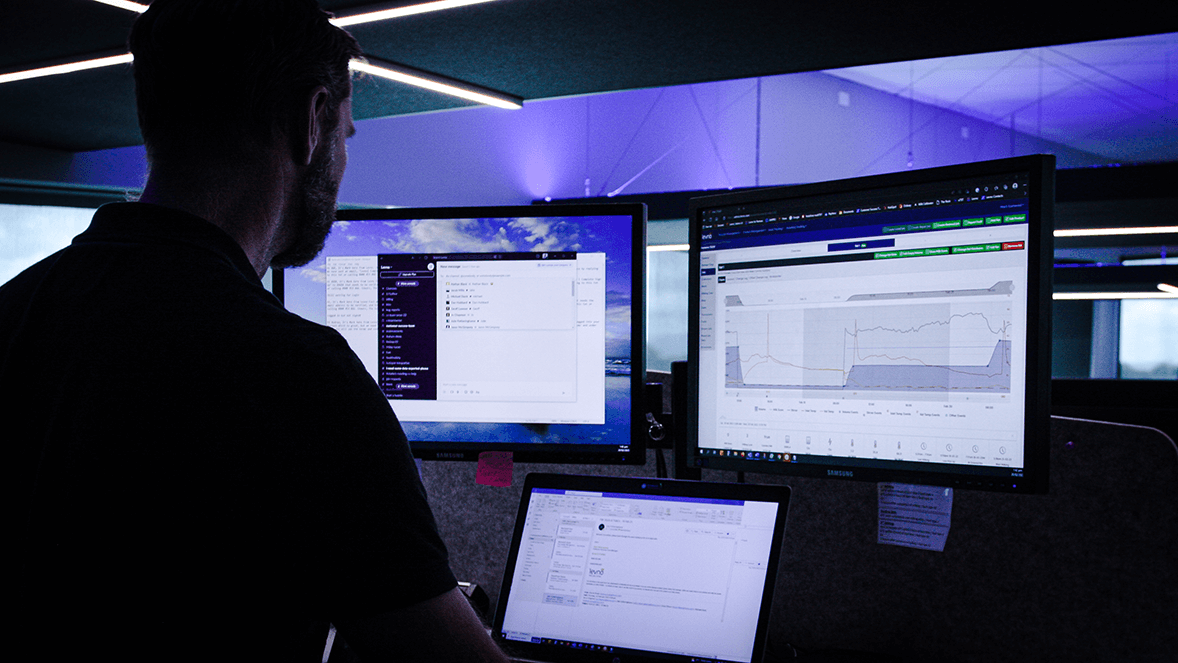 Caption: Levno's Customer Success Team working around the clock analysing farm specific data including historical farm performance, trends, and typical processes to determine if there is an issue before making a personal call to the farmer or designated personnel on farm.
Escalated Alerts
With Full Cream you get our full range of mobile and email alerts, with the added ability to customise milk alert thresholds to individual primary cooler and refrigeration systems. But the protection of Full Cream doesn't stop there...
Levno has developed a range of highly sensitive indicators that help us to provide you with the earliest possible warning of any issue related to your milk or its quality. These alerts are so good, we call them 'Escalated Alerts.' If an issue arises, you can be 100% confident that our team of experts will investigate your on-farm data and typical milk processes to confirm there is an issue before making a personalised phone call to you or your on-farm staff. If needed, they will make multiple attempts to reach you, or your designated worker, until the issue is resolved.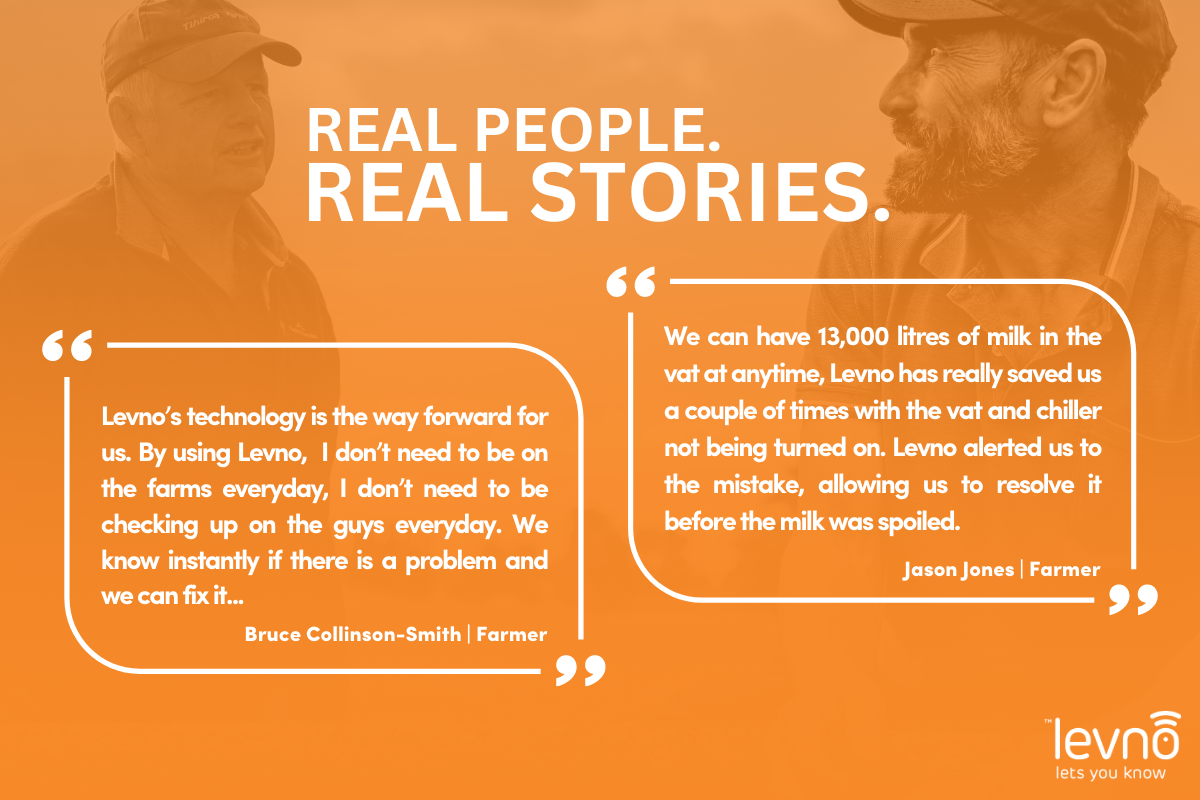 MQS Validation
Full Cream is the ultimate safeguard for your stored milk. With the support of Milk Quality Scores (MQS), Levno can predict the quality of your milk in real-time using vat data. MQS Validation is an essential component of Full Cream. It means that if there is an unresolved issue, even after an Escalated Alert, Levno's staff will continue monitoring your farm and communicating with the relevant people on-farm until the issue is resolved.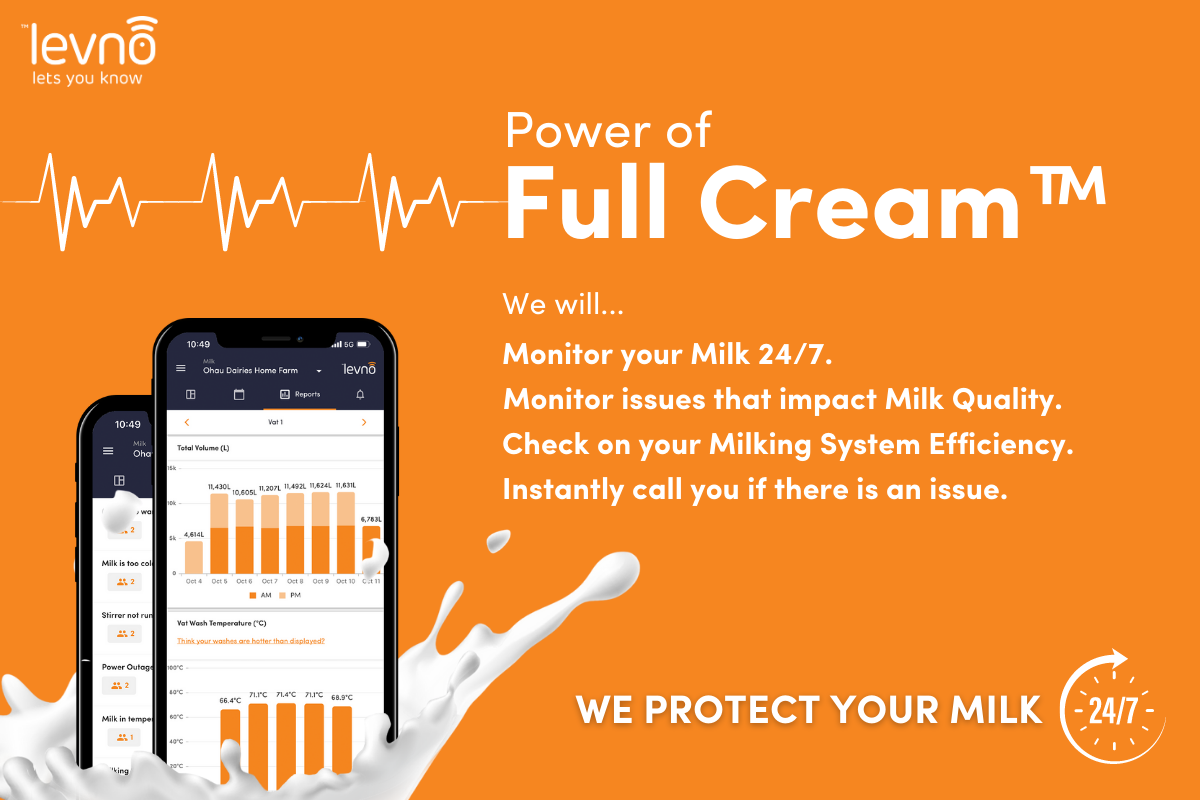 Milking System Efficiency
Full Cream can identify more than just mechanical breakdown or human error. From looking at your on-farm data, our experienced team can detect inefficiencies in primary cooling or refrigeration systems before you may even be aware of any issue. If they do find something, they'll give you a call offering valuable advice from industry experience that goes beyond what can be offered by an email or text alert. This way, you can ensure your milking system is operating as efficiently as possible, keeping your running costs low and ensuring maximum returns.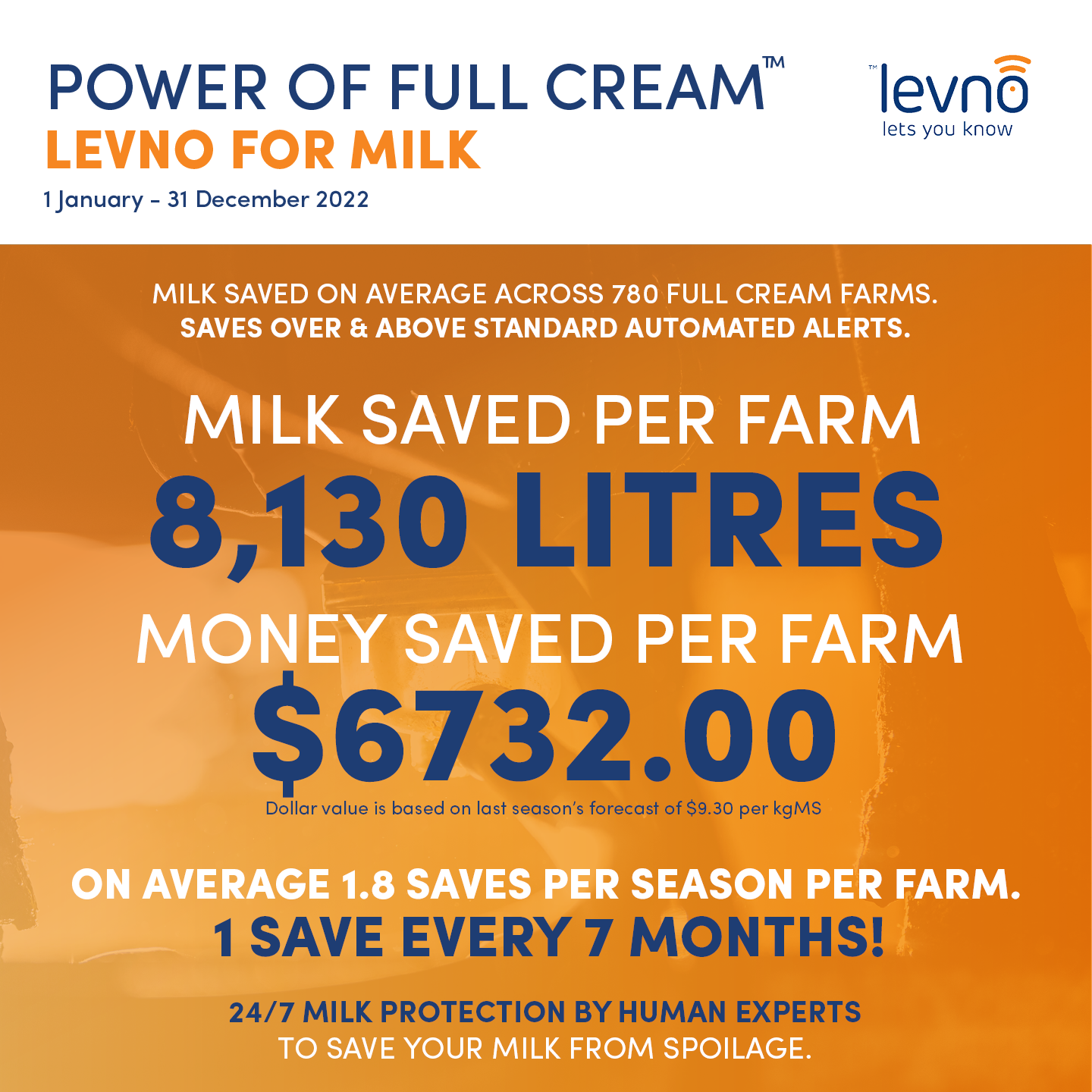 Caption: The Full Cream Service completed 1400 Full Cream saves in 2022. Levno's personalised Escalated alerts saved 6,320,100 Litres of Milk, equivalent to $5,233,000 dollars saved (Value is based on last season's forecast of $9.30 per kgMS) across 780 Farms.

The benefits of Full Cream are unparalleled in the dairy industry and there is no other service like it. Levno's 24/7 team is a critical component of this service, acting as the watchful eye that monitors your milk to help you in the worst possible situations. You can trust us when it comes to improving milk quality and providing you with absolute protection. Full Cream is a proven solution, that delivers a positive return on investment.
You can learn even more about Full Cream here.
To get Full Cream, or to chat with our team about the benefits for your farm, drop your details below and someone will be in touch.

*Full Cream™ is a registered trademark owned by Levno.
Any unauthorised use is expressly prohibited.