Work in a high growth organisation with ambitious goals for the future
Levno is the global leader in on-farm monitoring. We have grown rapidly and are the Deloitte Fast 50 Fastest Growing Agribusiness in New Zealand for the last three years running.
As a company, we're delivering real change to the world's agricultural sector. We're solving hard problems with a world class team.

Headquartered in Palmerston North, with bases in Wellington and Auckland, and in Dublin, Ireland. We are proud of our high performing, positive culture, and inclusive environment.

Read more about our story and our core values.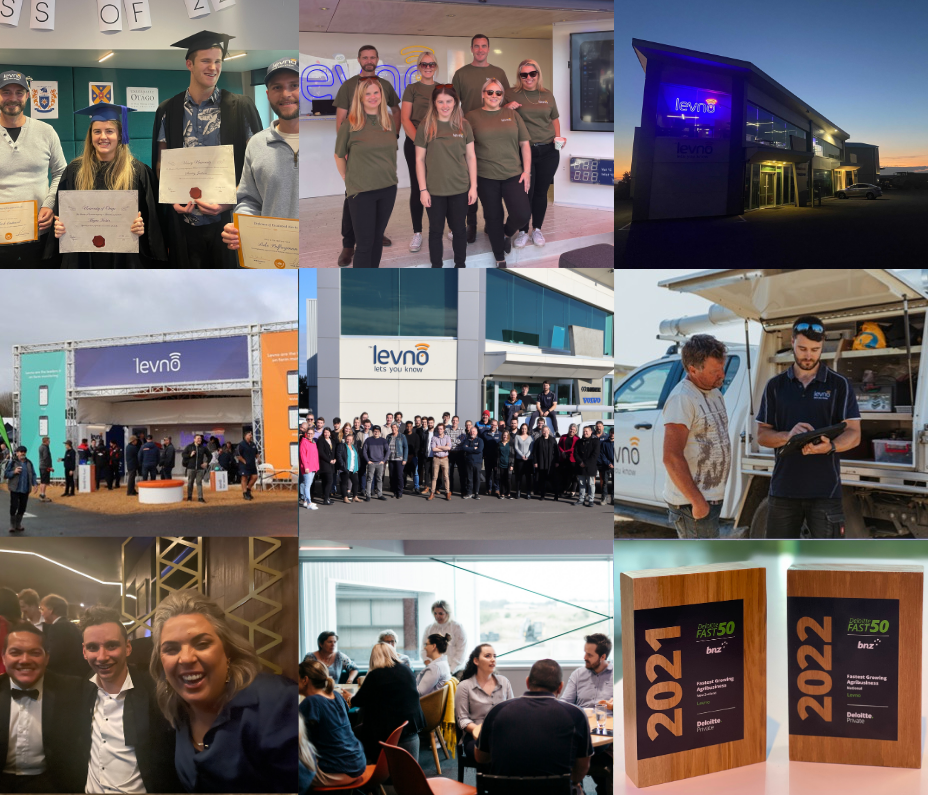 Great reasons to join us...

We support flexible working practices. Flexible hours, remote, in-office and hybrid options.
Be part of a multi-award winning business. Grow with us and share in our success.


A flexible health and fitness benefit that you can use the way you choose.

Barista coffee and a range of healthy snacks to keep you fuelled throughout the day.

We provide counselling and support services to help you through life's challenges.

Access to courses, conferences, and events to help you grow and develop your skills.

Diversity, Equity and Inclusion at Levno
At Levno we are on a DEI journey. Not just because we believe it's the right thing to do, but because we believe it's critical to our success.
We strive to foster an environment that values and respects the unique perspectives, backgrounds and experiences of all individuals. Only through embracing diversity, we can better understand the customers and communities we serve, and drive innovation.
We welcome applications from candidates who are traditionally underrepresented in tech.