Optimising the delivery of fuel
Levno gives you critical real-time information about your customers' fuel tank status, allowing your company to provide a superior service.


Levno provides the fuel distributor and customer with the critical insights needed to guarantee the customer never runs out of fuel and delivery of fuel is optimised.


The solution has been proven to deliver a compelling return on investment; through a combination of logistical cost savings, increased customer experience and improvements in sustainable productivity.
Talk to us about Levno for Partner
Back
Talk to us about Levno for Partner


Get in touch with our experienced team who can demonstrate the value Levno can add to your company.

Fill out your details, and our team will be in touch.
Route optimisation
With access to live volume and usage data, Levno allows the fuel distributor to create optimised supply schedules based on 'just in time' delivery. This results in fewer site visits and therefore fewer vehicles and drivers on the road.
Minimise 'run dry' events
Levno automatically provides the supplier and user with real-time volumes and a 'days to empty' forecast based on historic usage.

Automated alerts can be sent to the supplier when thresholds are reached and are used to trigger a refill order.
Optimised logistics
Levno provides fuel distributors with the critical data they need to integrate into their route optimisation and scheduling process. Removing the need for last minute orders and unplanned deliveries.
Superior customer service
Levno provides suppliers with the critical data needed to provide a superior service to their customers. A service with complete visibility means you have the tools to ensure your customers never run out of fuel.
Environmental footprint
Existing Levno commercial customers have been able to reduce the number of vehicles on the road as a direct result of implementing the Levno system, in turn lowering their carbon footprint.
Reduced internal workload
Complete visibility of customer fuel storage levels means Levno can predict days to empty. This reduces panic ordering or last-minute orders from customers that cannot be filled cost-effectively.

How it works
Data from Levno's sensors is transmitted to the cloud for display in our easy to use Partner Dashboard, via the Levno transceiver.
The Partner Dashboard can be viewed on a computer or phone, making it accessible to the fuel logistics, sales and tank driving teams.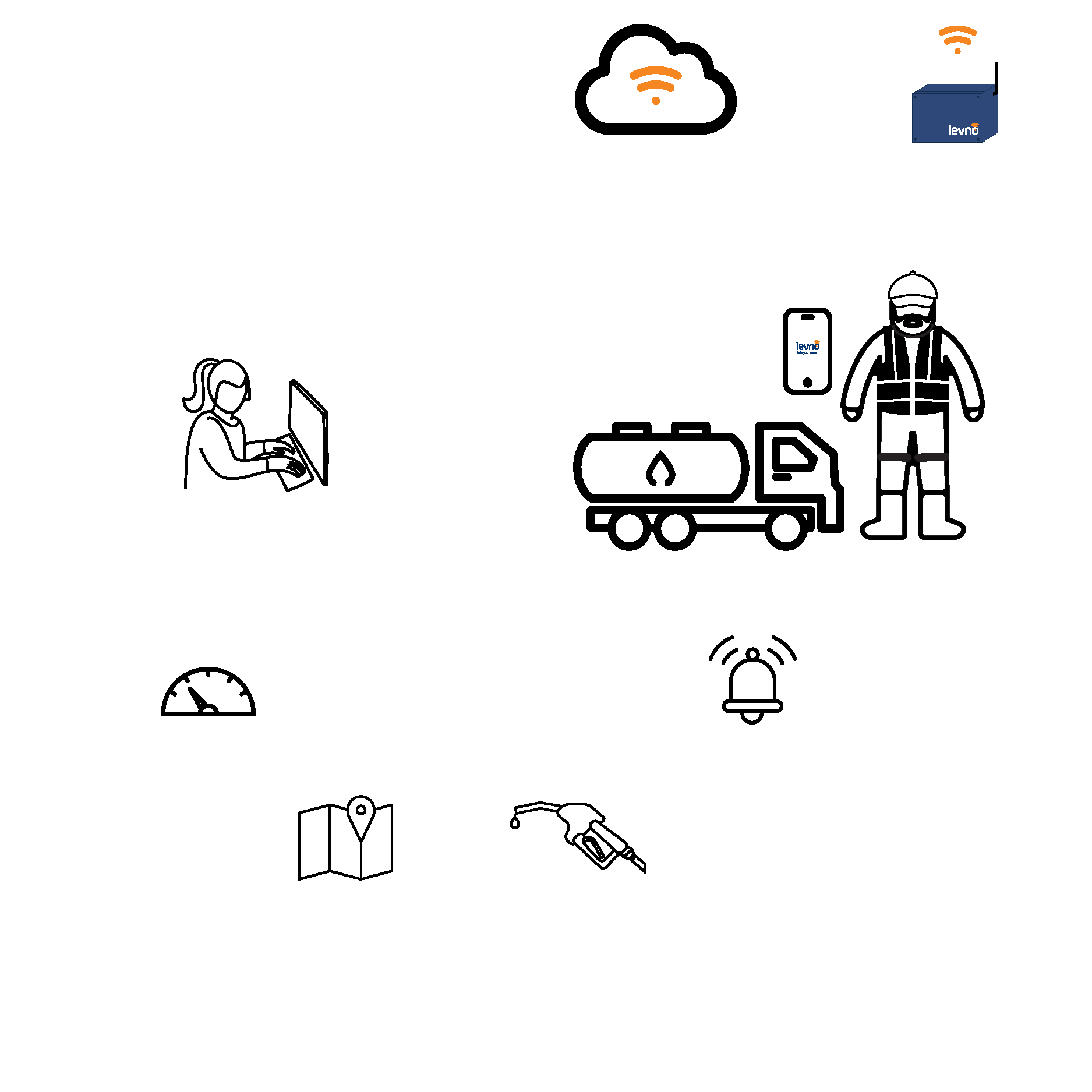 IECEx certified technology and ISO accreditation
At Levno we take health and safety very seriously. We have a strong track record in this area and proven ability to work with other organisations' policies and processes.
Our expert installers follow strict safety protocols when installing Levno gear on fuel tanks.
Our

patented fuel sensor is IECEx certified intrinsically safe technology, for use on petrol, diesel or oil tanks. We are the only company in Australasia to hold this certification.





The transceiver is located at a minimum 5m distance from the fuel tank for safety.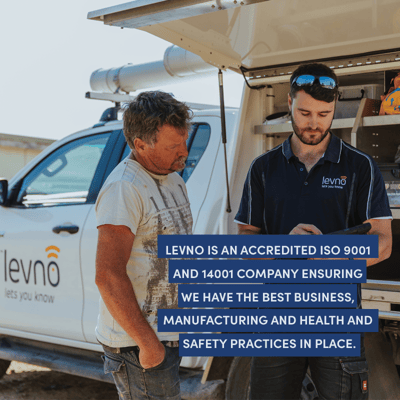 Get in touch today

Our experienced team can tailor a proposal for your company's needs.
Back
Get in touch today?
Our experienced team can tailor a proposal for your company's needs

Fill out your details and our team will be in touch.
Direct Customers
Levno for Fuel gives customers visibility of their fuel tank. Find out how Levno could work for your customers.


Refund Partners
Are you a company that specialises in fuel tax refunds? Find out how Levno for Fuel could help your customers.