Delivering actionable insights on both side of the farm gate
Delivering critical real-time information about your customer's feed requirements by monitoring the volume they have on hand, daily usage, estimated days until empty and usage history.

Levno provides the feed supplier with logistics systems to optimise performance and a tool for customer acquisition and retention.


The solution has been proven to deliver a compelling return-on-investment – through a combination of logistics cost savings, increased customer retention and improvements in sustainable productivity.
Talk to us about Levno for Partner
Back
Talk to us about Levno for Partner


Get in touch with our experienced team who can demonstrate the value Levno can add to your company.

Fill out your details, and our team will be in touch.
Insights that drive efficiency gains
Optimised Logistics
Levno provides processors with the critical on-farm data they need to integrate into their route optimisation and scheduling process. Removing the need for last minute orders and unplanned deliveries.
Enviromental footprint

Existing Levno commercial customers have been able to reduce the number vehicles on the road as a direct result of implementing the Levno system, in turn lowering their carbon footprint.
Reduced internal workload

Complete visibility of customer feed storage levels means Levno can predict days to empty, reducing panic ordering or last-minute orders from customers. Reducing last-minute panic ordering that cant be filled cost-effectively.

Increased customer service

Levno provides you with the critical on-farm data you need to provide a superior service to your customers. A service with complete visibility means you have the tools to ensure they do not run out of feed.

How it works
All the data from the Levno sensors are transmitted to our easy to use Partner Dashboard via the Levno transceiver.
This data is available to view on a computer or phone, making it accessible to the feed supplier, distribution staff and tanker drivers.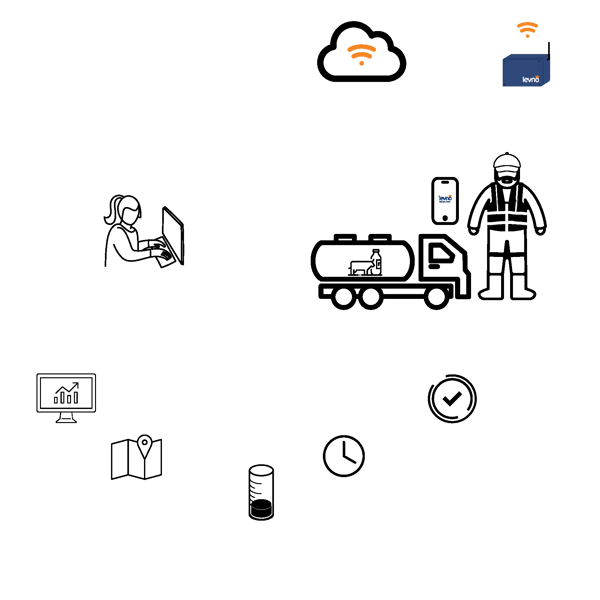 There is a reason why we are the leading farm monitoring company.
At Levno, we do things differently than the rest with transparent pricing and no hardware cost. This means we take care of the servicing and maintenance cost and all you pay is a transparent, monthly subscription.
This means we develop long lasting relationships with our customers and are invested in their successful adoption of Levno.
At Levno it's that simple and it means you're not going to be up for big upgrade costs in the future.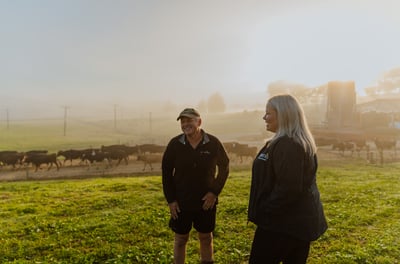 Get in touch today

Our experienced team can tailor a proposal for your company's needs.
Back
Get in touch today?
Our experienced team can tailor a proposal for your company's needs

Fill out your details and our team will be in touch.
Subscription plans to suit everyone
Levno for Feed is available in two subscription plans for direct customers. Choose from our Half load or Full Load plan.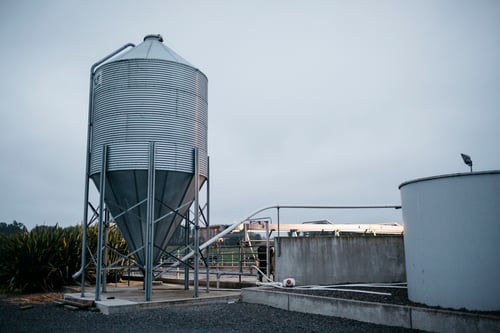 At Levno the team follow best practice Health and Safety
Levno has a strong Health and Safety track record and proven ability to work with other organisations' policies and processes.
Before we access farms, our customer service team calls the on-farm manager or requested person. Any on-farm sign-in and safety inductions are complied with. We have robust processes around hazard identification and hazard control.
Installers are accredited for working at heights, which is relevant when installing Levno for Milk. All vehicles are tracked for speed and adverse driver conduct. A qualified electrician conducts any electrical work.
We work with you to protect the safety of all.