Water monitoring to suit your property
We understand that every property's water system is different. Levno's water monitoring products let you monitor what's important to you. Our products work independently, or in combination as a package.
T
rack how much water you are taking from your supply. Meet compliance requirements and diagnose supply issues.
▶︎ Find out about supply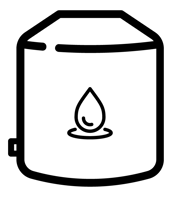 Have peace of mind knowing there's always water in your tank. Be alerted when volume reaches a low or high level.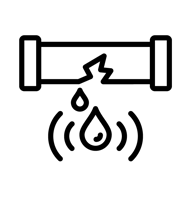 Know how much water you are using. Pinpoint leaks and blowouts, so you can fix them before they become a crisis.


▶︎ Find out about usage
Talk to us about Levno for Water
Back
Talk to us about Levno for Water


Drop us a line with a few details and we'll be in touch soon!

Not sure which products you need yet? No problem! Our team know their stuff and can talk with you about your property and water system to help you decide what will work best.

Even if you are just considering water monitoring, you are welcome to get in touch for an obligation free chat.
Who is water monitoring for?
Levno for Water is for anyone who wants better visibility and control over water management on their property. Our customers range from dairy farmers, to sheep and beef farmers, contractors, horticulture and viticulture operators.

Some of our customers install tank monitoring, while others appreciate the way supply monitoring takes care of council compliance reporting for them. Others love the way supply, tank and usage monitoring work together to give them a comprehensive view of their property's water system.
Water management data at your fingertips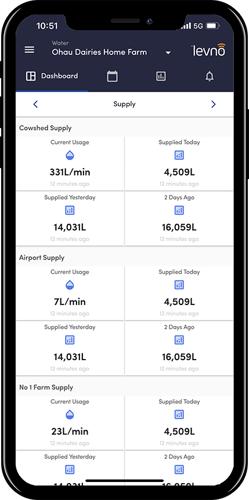 "Levno's app is easy for our whole team to use, it helps us work together and creates efficiencies in the team." - Gavin Brown, Farm Manager, Moerangi Station.
With Levno's app, you can access your water management data anytime, anywhere you can get a data or wifi connection. Lots of our customers comment that it's like being on-site, without having to be physically on-site. It gives them freedom to get on with other jobs and activities.
Compliance reporting made easy
"Levno's water supply monitoring makes life that bit easier. It's taken away the burden of manually reporting consent data to the council and the hassle of having to walk down to the pump and read the meter before or after the irrigation system runs." - Edward Whyte, Orchard Owner


If you have a consent for taking water that requires council compliance reporting, supply monitoring is what you need. Track your daily allowance and get alerted when you are close to reaching it. At your request, Levno will send your data direct to your council for you.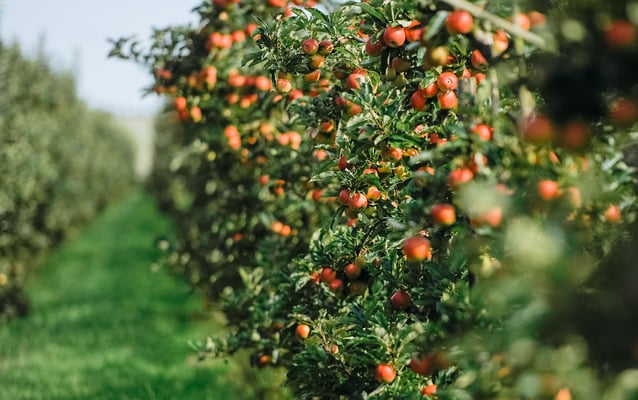 Never worry about maintenance or upgrades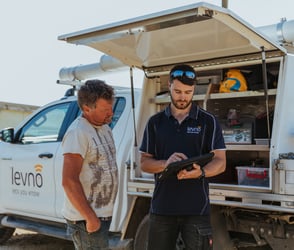 At Levno, we do things differently to others. You will never be asked to fork out for maintenance or upgrades to your water products. All you pay is a low monthly fee for the data and we take care of everything else.

Our dedicated customer team can be reached 24/7 to resolve issues and book installers for servicing.